Background
The group possesses a wide range of research equipment much of which is part of a Small Research Facility. Where possible we always try to accomodate users from within the University of Cambridge who wish to use this. More information about the specific equipment available for use is on this page. University of Cambridge users may also access the following information:
Access may also be negotiated by other Universities and external organizations. Please contact the group's senior technician, Mr Tony Dennis, in the first instance to discuss your needs.
Quantum Design MPMS-XL Squid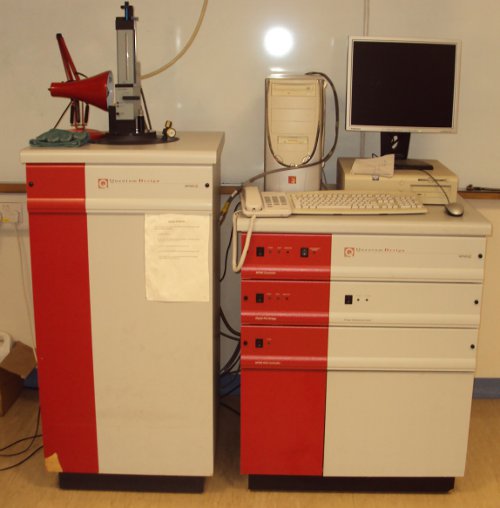 This Quantum Design MPMS-XL 7T SQUID system is equipped with the optional Reciprocating Sample and Low Temperature Measurement options allowing a nominal sensitivity of 1x10-8 emu and measurements from room temperature to 1.9K. Within the group the system is used for the measurement of the critical current of sections of bulk superconductor, external users have used this system for research on a wide variety of topics including spring magnets, novel superconductors, superconducting coated conductors and biomagnetic materials.
Resources:
Large bore 12T magnet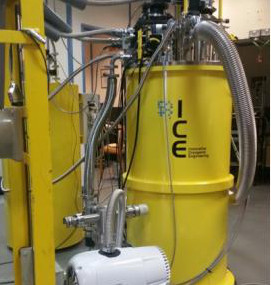 This 12T ICE Oxford magnet, part of the Henry Royce Institute and hosted by the group, has an 100mm internal VTI bore diameter. It is therefore ideal for conducting magnetic field dependent measurements on large samples. Within the group the system is used primarily for charging large bulk superconductors. The associated electronics includes a nanovoltmeter and switching mainframe and is capable of most standard DC measurement techniques over a current range of a few microamps up to 250A. Probes currently exist for resistivity measurements on large samples and for hall effect magnetometry. A 250A DC transport measurement probe is under construction.
The VTI may be used with LHe flow for temperatures from 2K to room temperature. Alternatively the VTI can be filled with liquid nitrogen to allow measurements at 77K where the experiment generates significant heat loads.
Resources
TGA System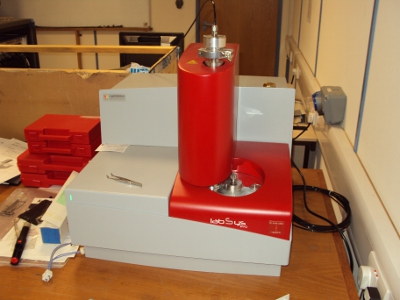 The group's LabSYS evo calorimetry system is capable of DTA, TGA and DSC at temperatures up to 1600 degrees.
Cold Isostatic Press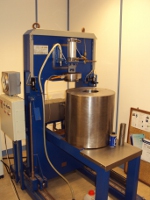 The CIP system is capable of pressing at up to 4000 atm. A limited number of standard moulds are available but users should expect to have to provide their own mould.
X-Ray Diffractometer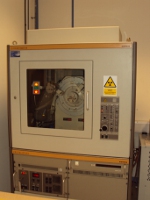 The group's diffractometer is suitable for straightforward theta-2theta measurements on crystals. Internally the system is used for checking the phase purity and texture of superconducting bulks.
Turbula® T2F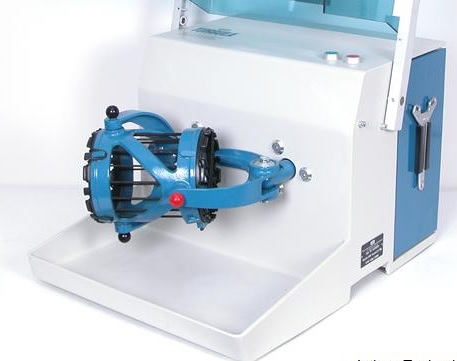 The Turbula® is a mixing system which accepts a variety of containers. The action ensures even mixing without separation even for mixture components with differing densities and particle sizes.